80 Series Expo++ Rack - Expo Down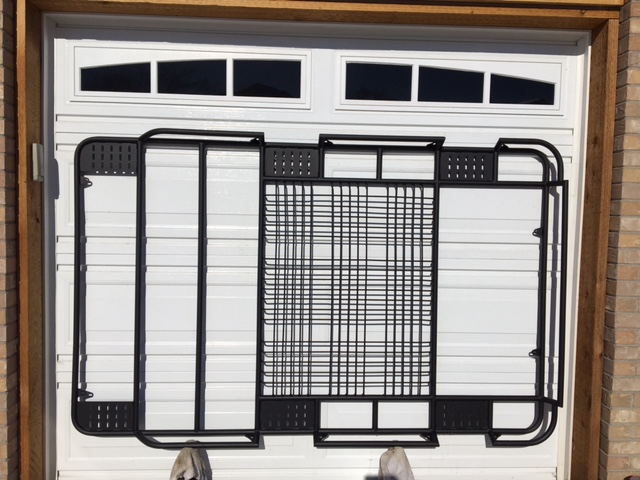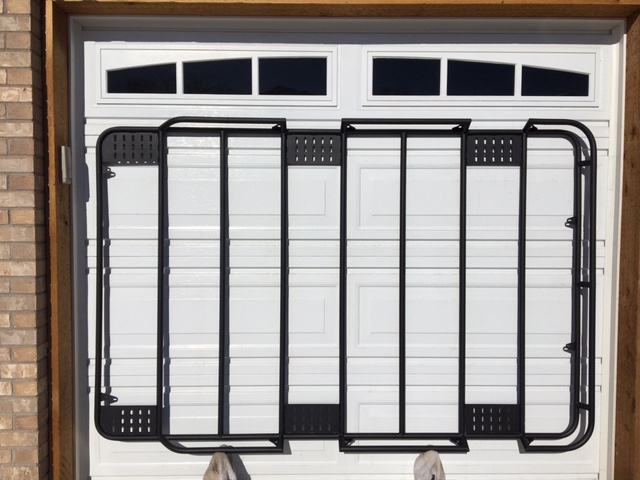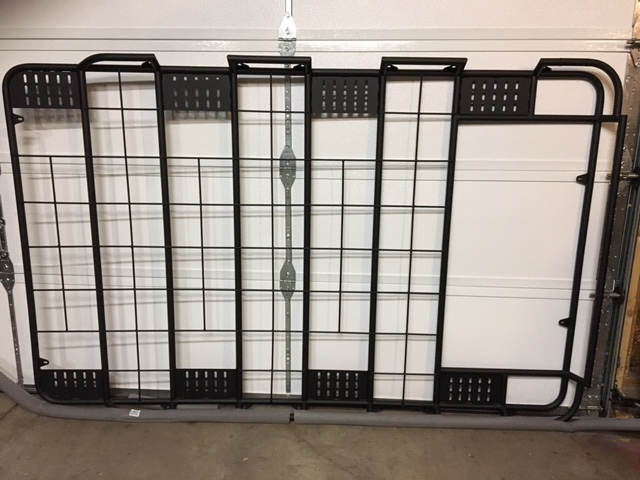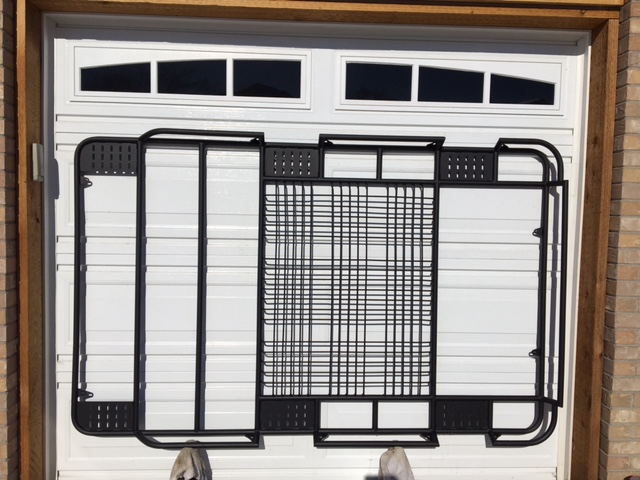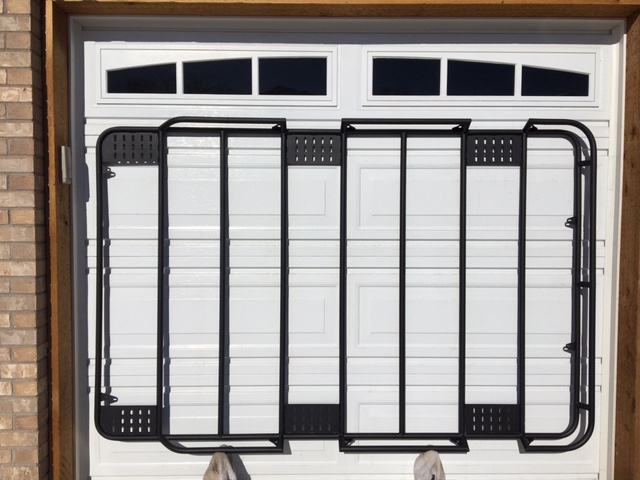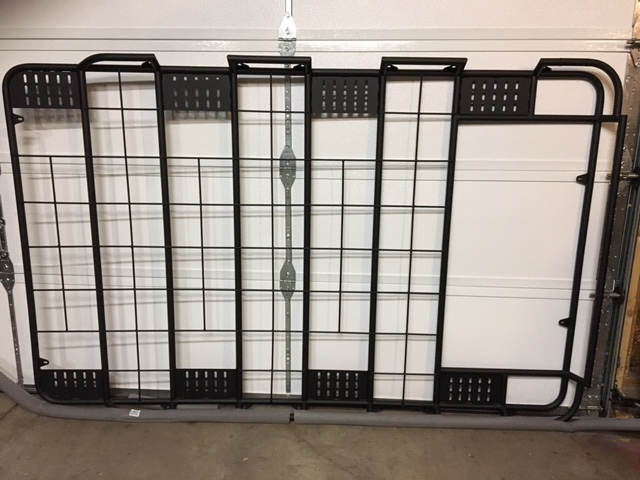 80 Series Expo++ Rack - Expo Down
Expo++: Large sized, everything you've read about the others and more, now extending to the rear towers, so you have a grab handle even while standing on the rear tire. Two sets of cutouts provide access to the front and middle towers, while the front portion gives great support the the wind fairing. This is our most popular option.
What's included in this package: 6 rain gutter towers (45 degree or 30/60, you pick), hardware to attach the towers to the rack, bolt-on wind fairing, powder coating, 4 light tabs (2 in back for reverse, 2 up front for a light bar), and shipping to your nearest freight terminal.
What can be added: shipping to your door, light bar drop down, a light bar, reverse lights, bolt-on fairing, cross bars, and any of the other grid or tower options.
What can be removed: the powder coating (ships bare), the shipping (you pick up in Denver), the light tabs, even the towers & hardware if you already have that.
Any "outside the box" inquiries just email sales@gamiviti.com and we'll get you set up.
Additional 4th Plate/Hardware: