100 Series Expo+++ Rack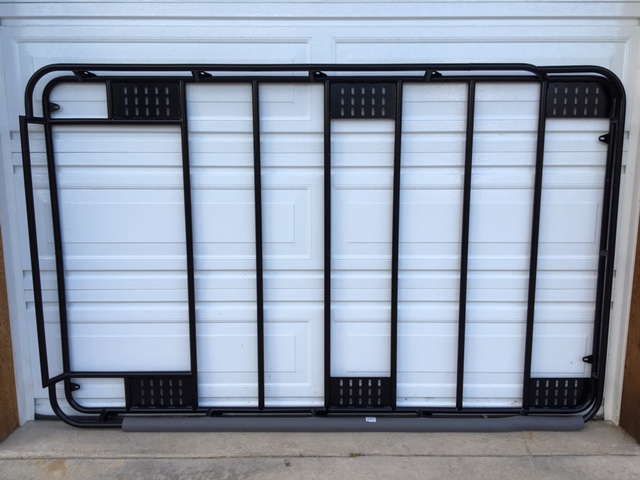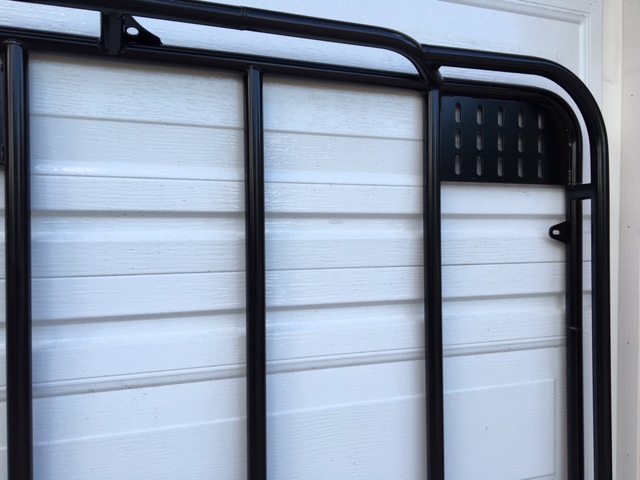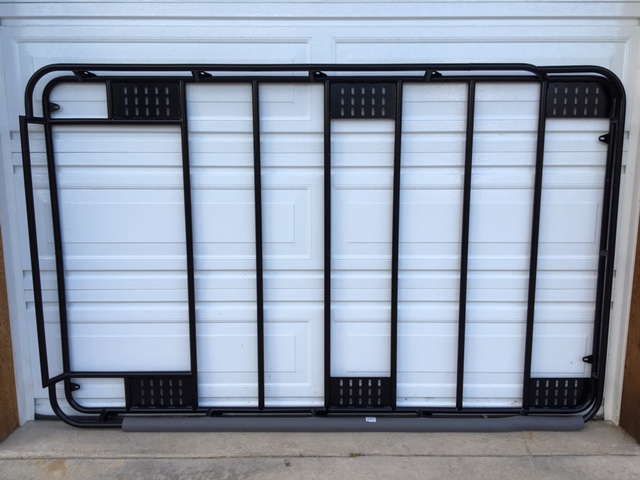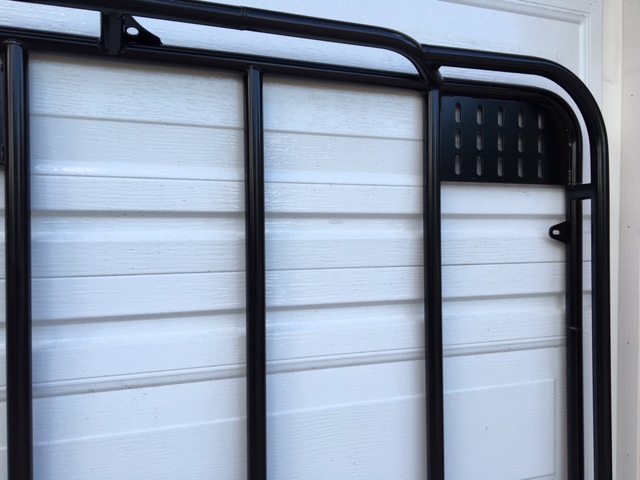 100 Series Expo+++ Rack
Expo+++: Basically taking the Expo bar all the way around the rack, including the back. We add a lower piece for this, so the rack can still be run down, however this does create an interference with reverse lights.
What's included in this package: 6 100 series towers, hardware to attach the towers to the rack, bolt-on fairing, powder coating, 4 light tabs (2 in back for reverse, 2 up front for a light bar), and shipping to your nearest freight terminal.
What can be added: shipping to your door, light bar drop-down, sunroof opening, a light bar, reverse lights, snap-on fairing, cross bars, side gussets, and any of the other grid or tower options.
What can be removed: the powder coating (ships bare), the shipping (you pick up in Denver), the light tabs, even the towers & hardware if you already have that.
Any "outside the box" inquiries just email sales@gamiviti.com and we'll get you set up.
Additional 4th Plate/Hardware: